The TISS furniture group is one of the extremely active companies in the industry of production of classic and modern furniture which uses the best and newest material in the world. The production of these products is the result of use experienced professionals and many years of experience in combining art and technology in the wood industry. The TISS furniture group with nearly two decades of activity in the field of manufacturing and trading various types of home furniture in 2012, has started to establish manufacturing factories in order to produce furniture with export focus In an area of 13,000 square meters in the southwest strategic region of Tehran by employing experienced professionals and the use of knowledge of European manufacturers, now it is able to export its products and enter the market for competition with other international manufacturers. The TISS Furniture Group is ready to accept and complete the projects of interior architecture and decoration of commercial, office and residential spaces from mapping up design and implementation by creative professionals and artists.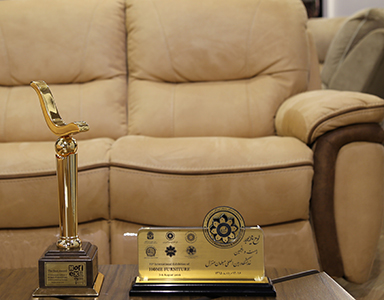 Achievements
Tiss's home and office furniture group, with the knowledge and expertise of famous domestic and European designers and manufacturers and the proper recognition of the international market has been able to export new and valuable products based on many years of knowledge and experience in the home and office furniture industry to compete with the great international brands in the regional and global area.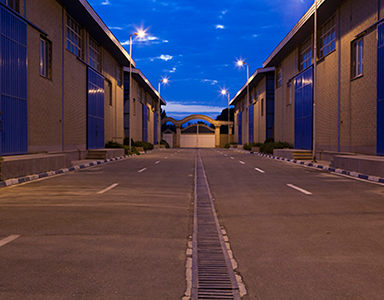 Factory production line
The home and office furniture industry has improved remarkably during last two decades. As a result, nowadays companies active in the home and office furniture industry have succeeded in gaining a decent position in the domestic and foreign markets. In between, the Tiss furniture group has shaped a collaborative relationship with many industry actors, as it is currently developing the infrastructure and capacity needed in the furniture industry, recognizing the target market and domestic and foreign competitors trying to progress in modern and advanced production units. The factory space of more than 13,000 square meters, plus more than 100 personnel in the Southwest Tehran strategic district, is also testimony to this issue.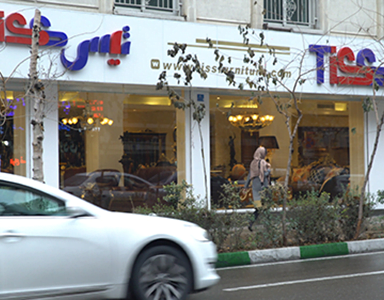 ShowRoom     
for the purchase of home and office furniture, pay attention to the type and style of furniture, material and design of the fabric and the quality of wood, because the Beautiful and high quality home and office furniture effect on the interior design of your home and office and make it unique and special. The TISS furniture group, with the expertise of designing and producing domestic and office furniture by many years of experience and knowledge, at all times, during the pre-purchase, purchase or support services after the purchase of home and office furniture provides you with the highest quality service.